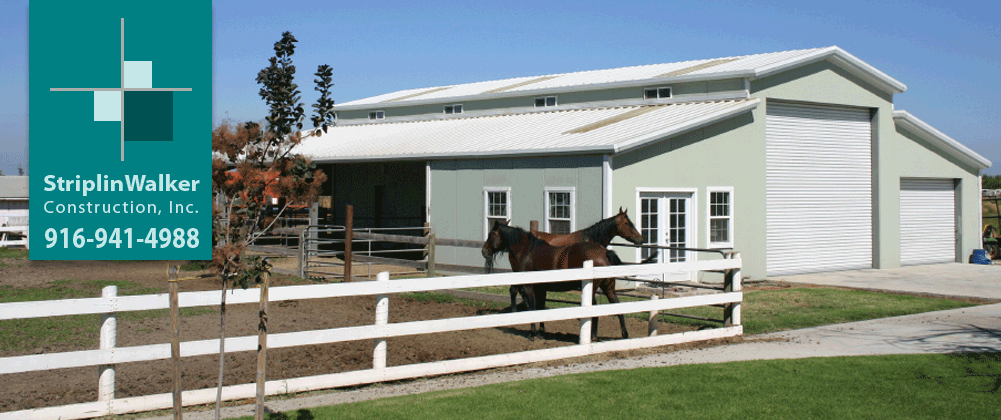 What We Do: Besides Award Winning Structures...
We feel that our strong moral business plan has led to some great design build projects such as the award winning building of the year, Oxbow Market in Napa and the award of excellence building, Opus One winery of Napa. Both of which were recognized in Metal Construction News (Opus winery is in the wine seen section). A few of the other great projects we have had the honor of working on are the Pioneer Commerce Center and the Truckee boat storage in Truckee, Aerometals in El Dorado hills, Lincoln Super storage in Lincoln, the Auburn airport hangers and Somenrstone winery in St. Helena.
As we are a full service contractor, we cover all your needs from large to small steel buildings, airplane hangars, riding arenas, boat storage, commercial buildings, steel shop and barnís, dog training facility, golf ranges, remodels, Schweiss bi-fold doors, roll up doors, sliding doors, walk doors, insulated panels, standing seem roofing, corrugated roofing, cortin, metal panels, roof curbs, sky lights, remodel,insurance and repair work, foundation design, cement work and planning/permitting.