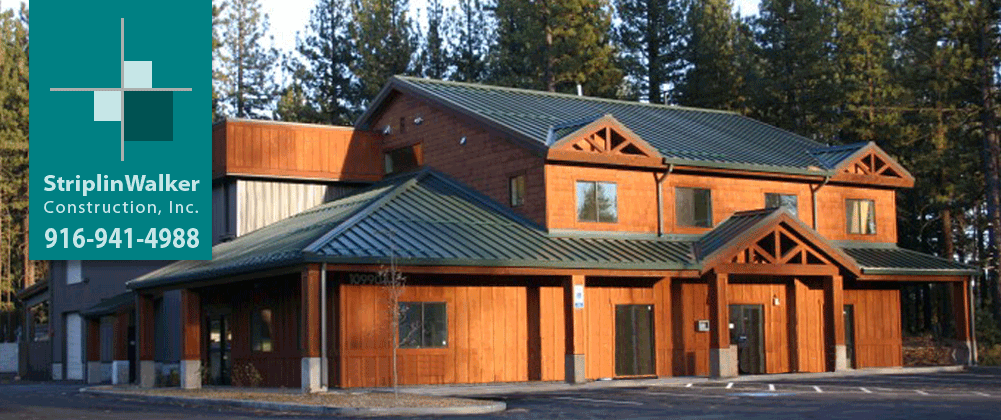 About us: Combined 60 years of experience.
Striplin Walker Construction became reality in 2001 after two dedicated people working for the same contractor for ten years decided to step away and start a company together. Striplin Walker Construction is based on a foundation of integrity, honesty and open book contracting. In the years working together, Randy as a project manager and Brian as a superintendent we learned how difficult and crucial it is to the project to schedule jobs and keep sub-contractors on schedule. We are a full service general contractor; however, we never sub our steel buildings to another contractor. Our business plan has always been to stay within our capabilities and not take on more we could handle. It is our belief that you are there when you say you will be and do what you say you will do. Being a partnership has allowed Randy to be in the office maintaining customer and vendor relations and Brian to be hands on in the field with the crew maintaining quality and field schedules. Customer relations are a vital part of our business. We believe that customers like and deserve to see an owner on their project on a daily basis to answer questions and resolve issues that may arise.
We are proud to say that most of our business comes from referrals and return business from our satisfied customers; we are always looking and excited to add new customers to our family of clients.


Going Green
Steel products are increasingly made from recycled steel and are virtually 100% recyclable after your building has lived its life span.
Metallicís use of recycled steel reduces the environmental impact as it uses a quarter the energy and the earthís natural resources to produce as new steel.
Metallic also offers several choices for solar reflective roof panels.
Striplin Walker Construction can also offer insulated panels and solar roofing to further reduce your energy consumption.
Metallic can also provide product specifications for your ìLEEDî project.